Webtalk is a social media platform that is much like Facebook only better…It pays you $ for being active and involved on the Webtalk platform.
Webtalk is not only for businesses and like-minded entrepreneurs to keep in contact, but great for everyday social people to share ideas, find help, and overall socialize with people who share the same or similar interests or hobbies as you.
You can categorize friends, family, and work/business colleagues, allowing you to prioritize who sees what of your profile page, as well as who sees which posts, blogs or photos you add.
Although you do need to be invited into Webtalk, Webtalk is completely free to join, and free to earn. 
50% of all ad revenue earned through Webtalk, is divided equally among point earners based on the number of points you have earned for each month
Earn points just for joining Webtalk.
Earn Points for creating engaging content
Get 10 points for "Likes" on posts
Get 20 points for comments and 30 points for a share
If your referrals make purchases, you get 10% revenue + 100% matching points
at the end of the month, every 1000 points gives you one pie slice of the profit share.
IF you are online and use Facebook, start doing the same on Webtalk and actually get paid for doing so. 
An easy tip – You can just copy and past the Facebook posts you want to share and you are already earning points
Join Webtalk - My Personal Invitation
Webtalk is still in Beta mode, meaning it is still in invite-only. Because of this, I will leave a signup button as a personal invitation to Webtalk…..You are Welcome
Getting involved early means you can start building a network of friends/work colleagues and in a few years have a passive flow of income coming your way.
Meet The Disruptors: RJ Garbowicz of Webtalk On The Three Things You Need To Shake Up Your Industry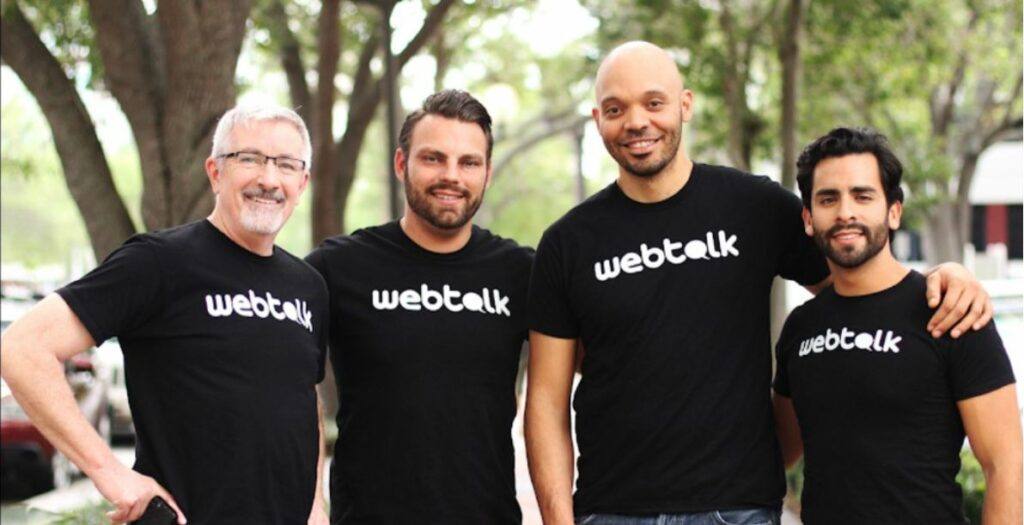 The goal of Webtalk is to help the world create more success using innovative technologies that help our members maintain and grow relationships in a way that mimics real-life and leads to improved careers, more successful businesses, and a better quality of life. Webtalk is digital networking reinvented to power the gig economy, which is especially needed in our current situation when real-life networking is nearly non-existent and everyone is an "at-home" Gig worker.
RJ Garbowicz is the founder, CEO and Chairman of Webtalk, which he founded in 2011. He is responsible for setting the product strategy, overall direction for the company and leads the design and development of Webtalk's products and services. RJ is a serial entrepreneur having launched four previous tech companies with two exits.
Webtalk is extremely useful for many reasons. We live in a time where everything is digital, people are spending more and more time online socializing, and in the process becoming more and more dependant and reliant on their devices.
While we do this, companies are making mega-millions off of our information and time…The Webtalk platform is giving 50% of its revenue back to its users… In other words, we get paid for using it.
I myself work online affiliate marketing and have many reasons why I use Webtalk as one of my social media platforms.
It is free to join and earn money
I can use it to advertise my business/Products/Services
Over a few years, we can build a passive income from Webtalk
It is super easy to find help with people who share the same interests.
Easy to categories people into groups
Helps me grow and expand my business
 Overall Webtalk is another social media platform that is very similar to Facebook only Webtalk pays its users. Do exactly what you normally do, only on Webtalk as well
Start Building A Passive Income Online
I work online affiliate marketing and would not have it any other way, Learning how to make money online is easy if you know where to go to learn.
I studied at the Wealthy Affiliate University and would recommend anyone interested in working online to have a look.
They offer a free membership plan for anyone who just wants to have a look at what it's all about.
As always, any questions or comments please do leave them below and I will be sure to read/reply