Become A First Class Affiliate
Learn To Build Passive Income Online
Free Starter Membership! – Easy To Follow Training Videos! – 24/7 Help – Thousands Of Success Stories!
Any Passion, Hobby, Or Interest Can Make Money Online!
Take Action & Start Building Passive Online Income Streams That Pay Over & Over Again!...
Hello and Welcome to my website FirstClassAffiliate.com


My name is Luke Moretti, I live in Golden Bay New Zealand, and it was only a few years ago I was working in the concrete industry busting my arse to make someone else rich.


My, time, my energy, my life was being devoured day by day, month by month, and surely year by year, working for someone else.


After an accident at work, I was forced to find, smarter, less hard types of work, and I found affiliate marketing online.


Since then I have generated thousands worth of sales online, and my efforts are now paying me over and over again!


My goal is to now help as many as I can find the same freedom I have found by making money online, based on the things I love to do.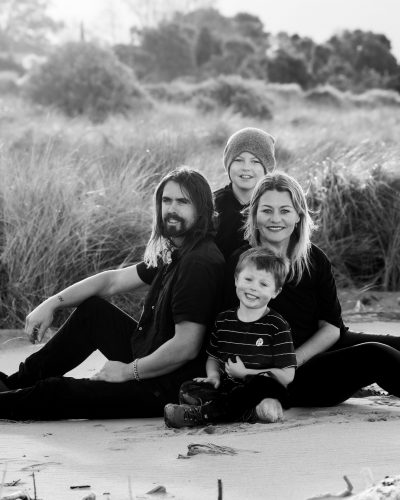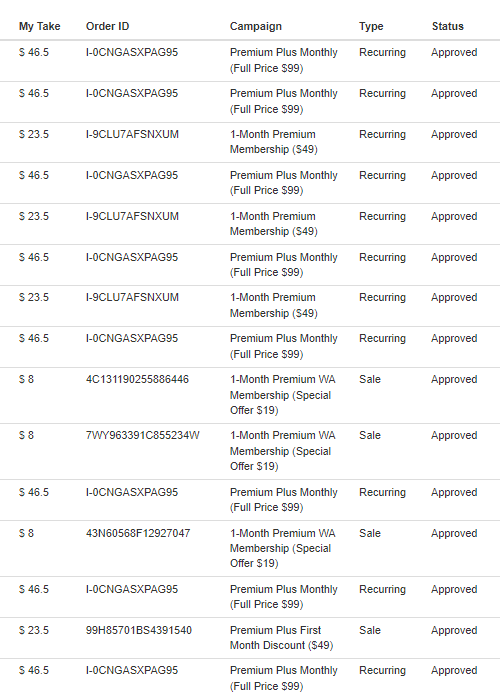 The Process Is Known As Affiliate Marketing!
Affiliate Marketing can be broken down into 4 easy steps…
1 – Choose Your Niche
Being able to choose any niche to make money from is priceless. This means any of your passions, hobbies, or interests can make money online, and we teach you how!
2 – Build Your Website
No coding involved, just easy-to-customize templated website themes (Over 4000 to choose from) taught through easy-to-follow video guides on setting up!
3 – Attract Visitors
Free traffic techniques like blogging about the things you love doing, mean you don't have to spend money on advertising. We teach free and paid ways of getting traffic!
4 – Monetize Your Website
This is done by becoming an Affiliate for other companies like Amazon.com. Once approved into a program you can start adding links and earning!
Before we get into the nitty-gritty of how you can learn how to do this I just want to point out a few main aspects of affiliate marketing for you to further understand why affiliate marketing is very quickly becoming the #1 make money from home opportunity in the world.
Any Passion, Hobby, Or Interest Can Make Money!
You Don't Need Your Own Products!
You Can Do This Anywhere In The World!
Unlimited Earnings!
Become Your Own Boss!
You Are Building Passive Income!
You Can Start For Free & Running Costs Are Next To Nothing!
You Are Building Your Freedom!
Sounds Appealing Yes?
How Anyone Can Learn To Make Money Online Affiliate Marketing!
There is just no comparison between what I used to do for a dollar, to what I do now.
That's me on the right there in my old concreting job, finishing a house floor in Tearnau, New Zealand.
Training and self-motivation are the two things that are needed to start affiliate marketing, and I can point you in the right direction for the training but the self-motivation will be up to you.
Be inspired, it helps drive that motivation, and although I have shown you a glimpse of what I am achieving online, here are a few more inspirational success stories…There are thousands more, and all have gone through the same training I have, and you can.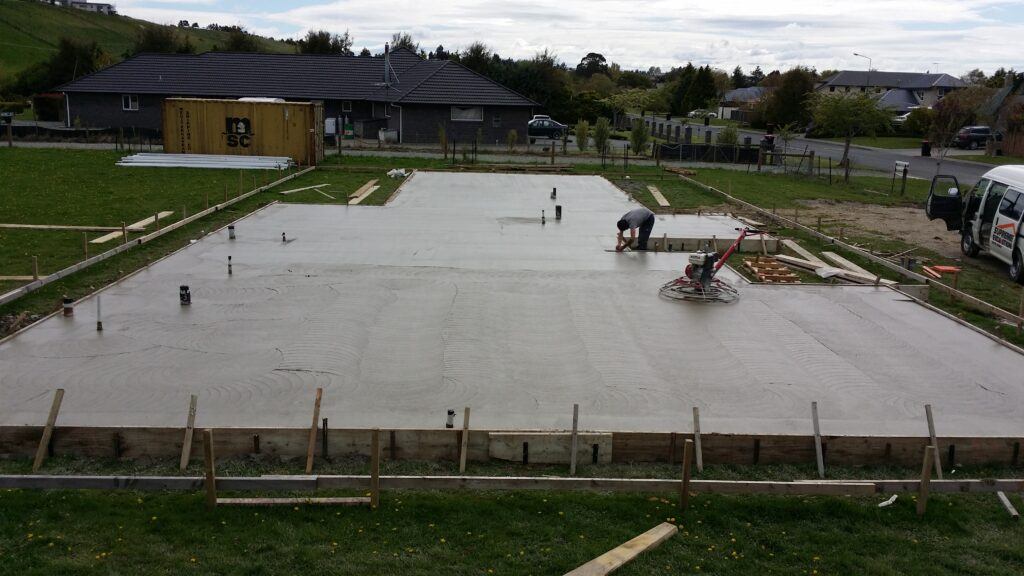 Some Inspirational Success Stories
Everyone's idea of success is different!  
What's yours?
How To Learn Affiliate Marketing
Over the last few years, I have written hundreds of blogs and reviewed loads of make-money-online training courses.
After filtering out the scams, the ripoffs, and courses that hold no real value, I have found the only course I would recommend to go and learn affiliate marketing.
This place is called the Wealthy Affiliate University.
The Wealthy Affiliate University
The Wealthy Affiliate University is an online affiliate marketing training platform that teaches people like you and me, the skills needed to make money online.
They offer a free starter membership for anyone even just the slightest bit interested in seeing what it is all about, this way if you do not find it is for you, it has cost you nothing!
Wealthy Affiliate was founded in 2005 and it's fairly safe to say they know their shit when it comes to online affiliate marketing.
Here are just a few bullet points on why Wealthy Affiliate is the best place to learn how to make money online affiliate marketing.
Free Starter Membership!
Undisputed and relevant training!
Live 24/7 help!
Easy to understand training video tutorials!
Tracked training progress!
Teach free traffic methods!
Best value for money!
Include keyword research tool Jaaxy!
Powerful websites/ hosting, and security!
Easy to understand home page back-office platform!
Thousands of success stories!
Their training works!
Loads of support and inspiration!
Affiliate program search!
Everything you need to be successful online!
The Wealthy Affiliate training is indeed some of the best training in the world and as you start the training you will get a better understanding of how it all works.
To start with, a quick introduction from Kyle, one of the co-founders of Wealthy Affiliate.
From here you will be guided through the steps in making money online.
The first part of the training consists of the basic foundations of getting set up, and further understanding of how things work, what you will be doing, and how exactly you will be making your money online.
The training is broken into two main modules… The Online Entrepreneur Certification, and the Affiliate Bootcamp.
Online Entrepreneur Certification
Lesson 1 – Getting Rolling ( View First Lesson Here )
Lesson 2 – Understand How To Make Money Online
Lesson 3 – Choose A Niche
Lesson 4 – Building Your Own Niche Website
Lesson 5 – Setting Up Your Site
Lesson 6 – Setting Up Your Site For Search Engines
Lesson 7 – Creating Your Initial Website Content
Lesson 8 – Creating Custom Menus
lesson 9 – Understanding Keywords – Creating Content
Lesson 10 – Congratulation And Your Next Steps
Lesson 1 – Getting Your Business Rolling
Lesson 2 – Content Keywords And Conversions
Lesson 3 – Give Your Site Social Value
Lesson 4 – Get Visual – Get A Brand
Lesson 5 –  Knowing Your Audiences & Catapulting Your Referrals
Lesson 6 – Bing Yahoo And The Power Of PPC
Lesson 7 – How To Scale Successful PPC Campaigns 
How To Take Action And Get On Board!
As mentioned earlier Wealthy Affiliate offers a free starter membership that anyone can take advantage of.
>>> Simply click the banner below to get started! <<<

With the free starter membership, you can get started, set up a FREE website, and start working your way through the training video guides.
The free started membership is to let people test drive the wealthy affiliate system, and get an idea of how affiliate marketing works, and what you will be doing. If you like what you are doing, you can upgrade to a premium membership, unlock the rest of the training guides, unlock all tools, and continue your training and grow your income.
Wealthy Affiliate offers only 2 other membership plans which are both great value, Premium, and Premium+ memberships.
That's me over there on the right with my good friends Andy (Middle) and Gizzy (Left) hanging out in my shed a few years back when I was just getting involved in working online.
There is a saying I have heard along my travels and I would like to leave it with you,  in the hope it will help you in moving forward to a more worthwhile lifestyle that is not all work.
"Go and build your own dream, Or someone else will hire you to build theirs"
Nothing will change in your life unless you make it happen.
Take action, and start working towards a life with more financial freedom and flexibility than ever before.