In the world of selling domain names, the correct wording is called Domain Flipping. And there can be some huge money to be made in doing so. Domain flipping has caught the eyes of thousands around the world and there are huge businesses buying up thousands of domain names for future investments
The 3 main things that primarily make up a good domain name
The domain names TLD ( The .com or the .org ) Domain names with a .com is the most common and are usually the more sort after domains. There are now thousands of TLD's
The length of the domain – How long is the domain name. www.guitar.com will value more than www.GuitarWithBrightStrap.com and guitar .com will probably be valued more than guitar .org, simply because it is a .org
Organic traffic – Organic traffic is the number of people all over the world typing in or looking up your domain name naturally, For example…" How to change a Tyre " will be looked up and searched for more than ….How to peel an apple with one hand.
Bidding wars for domain names are huge and a single domain name can go for millions of dollars. " That's right " millions. Here is a video I remember watching when I was first getting into Domain Flipping.
Fairly exciting huh? " Except for the hideous carpet "
How To Sell A Domain Name
So where do we go to sell domain names and how much is one worth ?. Remember I am talking solely on a bare domain. No website built or attached, No redirected traffic zooming through it, Just a domain name.
With the exclusion of being parked somewhere, filled with advertisements that most often the domain service provider will be getting paid for.
Where and how to value your domain name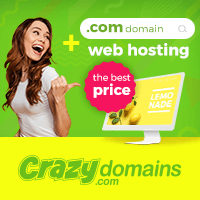 When evaluating or buying a domain name for that matter, there are a few things to remember, The domain length, How useful the name is, And its TLD
Valuation Sites
There are now loads of valuation sites around and in my personal opinion, you can get a good valuation of your domain name by taking a few averages from a few sites, The valuation sites here are all free, but limited valuations do apply.
https://www.freevaluator.com/
https://www.siteprice.org/
https://www.estibot.com/
https://nz.godaddy.com/domain-value-appraisal
Selling A Domain Name
After seeing that video of ad.com selling for over a million dollars, Wow… it blows my mind, There are now plenty of market places to list and potentially sell your domain, Do you need to sell it? If it is a high traffic domain name you may be better to Develop it into a functional website and earn revenue.
Domain Auctions – Places to sell your domain name
My preferred places to flip domain names are godadday.com and sedo.com, They are massive websites and have a huge amount of traffic, More eyes and more potential buyers
Listing Types
Buy Now – You will valuate your domain, figure out how much you want for it, and advertise it for a certain price.
Auction – Put your name on an auction site like Sedo or GoDaddy, You can accept offers, Or minimum buy now, or just let the auction run its course.
Rent to own – Sometimes valuable websites are too valuable to sell so you can rent them out and pay them off while you rent them, kind of like hire purchase.
Domain Brokers – For a small commission, you can have a domain broker sell your domain name for you.
Develop instead of selling
The process of building a website on a domain name is actually quite a simple one, WordPress sites with SiteRubix or drag and drop site builders like Weebly.com or Wix.com are often used for this. Site Rubix offers free websites if you would like to have a go.
===>FIND OUT MORE ABOUT BUILDING A FREE WEBSITE HERE<===
Overall
I hope this short article has helped you flip your domain, Or at the least give you some insight of where to go and a couple of alternatives.  Every website gives you directions on how to buy and sell domains, so good luck and have fun.