Learning how to sell products quickly in affiliate marketing is just like learning to do anything else…IT TAKES PRACTICE…and is always important to get taught correctly, so how do you, and how do I sell products quickly in affiliate marketing?
Fastest Ways To Sell Products…
Ads
Email Marketing
Blogging Or Content Marketing
Social media Advertising
Get Trained Properly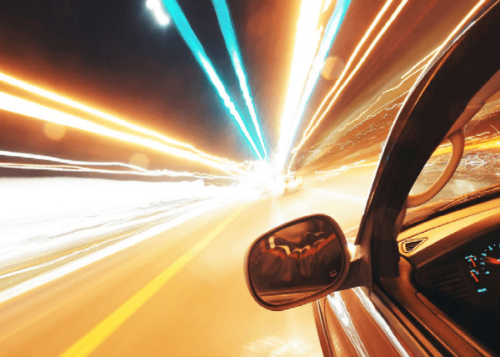 Email marketing is one of the fastest ways to sell products…Especially if you have an email list of targeted traffic.
By having a list of targeted clients, we can send one email promoting a product or service and receive multiple sales.
Pros For Email Marketing
Fast and efficient
Affordable or free
Can remarket to the same customer
Can sell your email list
Continuously grows
Direct target marketing

If you don't show it…It will not be seen.
Ads are one of, If not the number one way of getting sales…and fast.
By running ads through Google, Yahoo, or Bing, we can drive targeted traffic straight to the product or service you wish to advertise.
You can set a budget on how much you want to spend on ads and have them running in the background while you work on other forms of advertising.
Pros For Running Ads
Reach potentially millions from all over the world
Fast and effective
Great for research
Can be set to your budget
Can target your market
Blogging Or Content Marketing

By far one of the more common ways to sell products when starting out affiliate marketing. 
We can write articles or reviews on a product or service and if your article or review ranks well in Google, you will start seeing traffic and/or sales. 
This type of advertising works well with PPC and collecting email leads.
For example…even if your article is not ranking well on Google, you can still drive traffic to your article or review and collect sales/emails along the way
Pros Of Content Marketing
Free
Can have multiple links/products/or services on one page
Great for collecting email addresses
Any topic can make money
Research on products/services and target market

Social media advertising is one of the best free and paid places to advertise on.
We are living in an online digital world and this is where people are spending a lot of time.
You can create multiple social media accounts and very quickly one advert can be placed on many social media platforms giving your product or service more chance of being discovered.
Google, Yahoo, and Bing also love backlinks so if yo have a website, every time you write a post, the more times you can share it the better, as all these shares should link back to pages on your website. 
Pros Of Social Media Advertising
Free Or Paid
Easy to advertise
Boost posts 
Loads of free to use social media platforms
Great for communication and being active with potential friends and customers/clients
Get Trained In Affiliate Marketing
With the correct training and support, learning how to make money online does not have to be rocket science.
Through Wealthy Affiliate, almost all the training is done through simple to follow step by step video tutorials, which means it is easy to…Watch…Pause & Do
Through the training, you will learn all of the above methods in selling products online, and I can't stress enough the importance of getting trained correctly.
Through content marketing and blogging, It will take about 3 – 6 months of semi-consistent action to start seeing results.
With PPC advertising…You can start seeing results within an hour or two of starting your ad.
Email marketing is something that you can work on as you grow your email list, and this can have a huge impact on sales when done correctly.
JUST FOR FUN
Imagine a list of 10,000 targeted customers all getting an email with a new hot product…For example…
If I was selling a product for $29.00 and I get $12.00 for every one I sell, we will say the average conversion rate for sales is 10%, so I would get 1000 sales at $12 each
This is a total of $12,000 
You may be thinking this seems crazy, but I can assure you this is just a small email list compared to some. I have seen email lists in the hundreds of thousands…
At 100,000 emails you would sell, 10,000 products at $12 each
Total is $120,000.
Crazy Huh?
Take Action And Get Involved
Everyone has to start somewhere, and only by taking action will you do so.
Anyone can do this, andyone can build a life of financial freedom and flexibility…The Question Is….WILL YOU?