When it comes to running an online business, the right tools are vital, and when it comes to SEO, Google rankings and crushing your competition, Jaaxy is one of the most advanced keyword research tools on the market. This is my Jaaxy keyword research tool review
In my honest opinion, if I did not have Jaaxy, I do not think my online business would have been as successful as it is.
Jaaxy is easy to use, Affordable, and definitely delivers the information needed to help drive traffic to your website.
I will show you proof of this later on
Everyone gets 30 free Jaaxy searches so take advantage and try it for yourself.
Program Name – Jaaxy ( Jaaxy Research Tool )
Website – Jaxxy.com
Price – Free plan ( No Credit Card )
Pro – $49.00 per/month
Enterprise – $100.00 per month
Overall Platform 4.8 / 5
User Friendly – 5 / 5
Accurate Data – 4.3 / 5
Value For Money – 4.6 / 5
Compatibility – 5 / 5
If you're involved in any online business you will need business tools, and Jaaxy is one of them. A very big one of them.
Jaaxy is a keyword research tool on steroids, and is a must-have if your involved in any online advertising, blogging, or any other online business, Jaaxy can help.
Jaaxy will give you the inside information you need to rank highly on Google and get an inside look into what your potential customers are searching for.
Jaaxy offers an all under one roof keyword research platform that enables you to quickly and effectively find target keywords and competition based around your searched keyword.
Once a keyword is entered into Jaaxy, Jaaxy will then work its magic and display a list of searched keywords and how many times they are searched, as well as tell us how much competition that keyword has, and what your chances are of getting a page one ranking on Google.
Here is an introductory video on understanding keywords, This video was part of my training through Wealthy Affiliate when I first started working online ( Affiliate Marketing University )
What Jaxxy Shows Us & What It Means
AVG – Monthly Searches – This is the overall amount oh traffic your keyword is searched for. These are the traffic numbers that you should concern yourself with. If you are going for natural rankings then ANY traffic is a good amount of traffic.
 QSR (Quoted Search Results) – This is the ULTIMATE competition indicator.  This quickly gathers information from the search engines and tells you the exact number of competing pages there are under that EXACT search term. Lower the number the better that keyword is.
SEO Power – This determines whether or not a keyword is a good candidate for getting SEO rankings.  If you can get rankings, you can earn money online…plain and simple! This is based on traffic, the nature of the keyword, competition, and keyword quality.
KQI (Keyword Quality Index) – This gives you an instant pulse of keyword quality for any marketing campaign (PPC, SEO, or otherwise).  If you have a quick way to determine keyword quality, you can efficiently perform research.
Jaaxy Membeships And Program Tools
The overall program layout is simple, easy to use, and simple to understand.
Spend just a couple of minutes on Jaaxy and you'll know your way around Jaaxy like you have used it for years.
Not only is Jaaxy one of the best and leading keyword research platforms in the world, Jaaxy comes with numerous other helpful tools to further explode your business into a success.
 – Let Jaaxy compile a list of ideas based around your desired Keyword or niche, I did not think I would use this feature when I first started using Jaaxy, So it happens I have used it and it has proved to be quite helpful
 – Organization goes along way when being time efficient, Save all your keywords into organized lists for you to go back and use later on, or for a quick reference of what keywords you have used
– Forgotten what you have searched before, Jaaxy hasn't. Easily access past searches as a quick guide to what you have already searched or to revisit and re-target
– This shows you the top websites for a selected keyword. Easily find competitors and see how they are operating. This is a great way to secretly spy on your competitors, and see exactly what they are doing that is making them one of the best
– Enter a keyword and have Jaaxy bring up a list of all the affiliate programs based around your keyword, For example if I typed in the keyword "Dart Boards" Jaaxy would show me a list of all Affiliate Programs that I can join up to and sell their dart boards
– Brainstorm – This is great if you have a bunch of ideas but are running short of time. Save your ideas and search them up at a later date.
Jaaxy Has 3 Different Membership Plans
Free account – $ 0. – 30 free searches. – Start Your Free Jaaxy account
Pro account – $49 This will do Everyone from small to large businesses
Enterprise – $99 This membership plan is so supercharged up it's like a pit bull on steroids waiting to explode its power on the next keyword walking on in.
You can try Jaaxy absolutely free ( No Credit Card Needed ) Limited to 30 searches but this is perfect for anyone starting out with keyword research and wants to test before they buy.
30 Keyword Searches
20 Search Results
Website Analyzer
Affiliate Program Finder
Keyword List Manager
Brainstorm Idea Feed
Keyword Competition Data
1x Speed
Affiliate Program
30 Site Rank Analysis Scans
This is by far the most popular account plan, Has everything included to start giving your online business the results it needs.
Sortable Search Results
Search Analysis
Manual QSR Search
Manual Domain Search
Alphabet Soup (15/letter)
2x Multi-Threaded Search
2K Site Rank Analysis Scans
Jaaxy Enterprise Membership
The enterprise membership is for the well-established business that needs fast accurate information. Super Fast, Super accurate, and definitely well priced.
35 Search Results
5x Speed
Automated QSR
Automated Domain Search
Alphabet Soup (50/letter)
5x Multi-Threaded Search
Unlimited Keyword Lists
10K Site Rank Analysis Scans
This happened to me about 3 weeks after using Jaaxy, My traffic has increased dramatically thanks to certain keyword I was able to find and use.
I cannot express how much I recommend Jaxxy, It is in my eyes, Priceless.
I Could Not Believe
My Eyes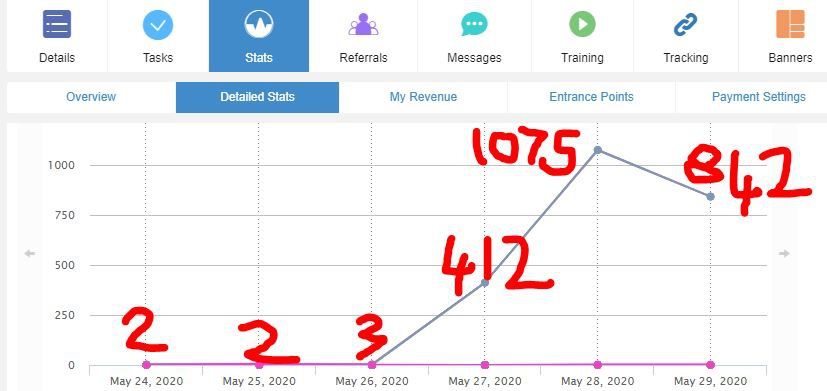 I personally use Jaaxy on a daily basis, and could not recommend a superior keyword research tool to use in any online business.
If you are thinking about starting an online business or just want to help explode your existing one, I strongly urge you to give Jaaxy a try, 30 free searches on account signup. No catches… just keywords.