There are numerous ways in which someone can go about selling something online and it does not matter what it is you have to sell, all the fundamentals are the same.
If you have something that someone wants and the price is right, If you know where to display it, You WILL get sales. Thousands of people browse online market places looking to buy stuff every second of every hour ……..People love to buy!
There are loads of options when choosing a marketplace to sell your products or services on, including some of these bigger online marketplaces
eBay
Amazon
Etsy
Trademe
Facebook
Depending on what it is you are wanting to sell there are usually fees involved. If you would like to list something online for free I would suggest Facebook.
How To Sell Online Facebook For Free
Being able to sell stuff online free, is one of the biggest advantages any wheeler and dealer can have when making their money hocking stuff online.
Facebook is everywhere, and every city, town, or area has a Facebook marketplace. Face book is the simplest way to hock stuff online free of charge.
The steps to selling on Facebook are simple. You will need to have a Facebook account.
How To Sell On Facebook Marketplace 
1. Log into your Facebook account and click on the "marketplace" Tab

2. Once you have entered the market place you can then choose the location you are wanting to advertise in, Usually your home town.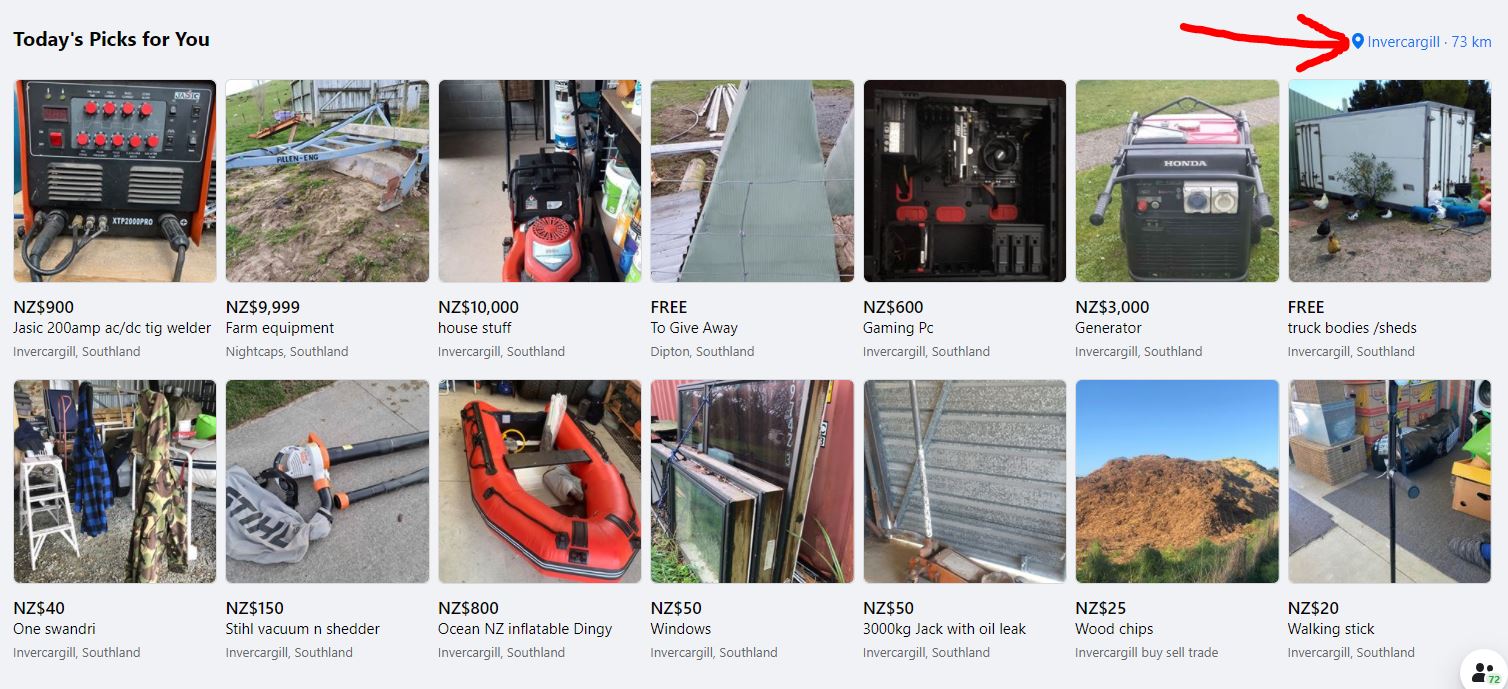 3, Click on the " Create New Listing " Tab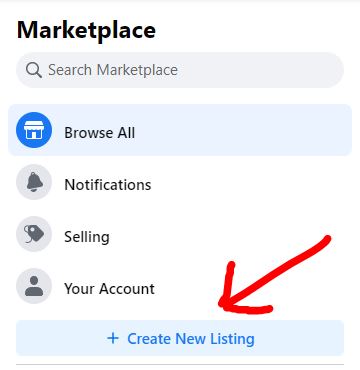 4. Choose one of the three options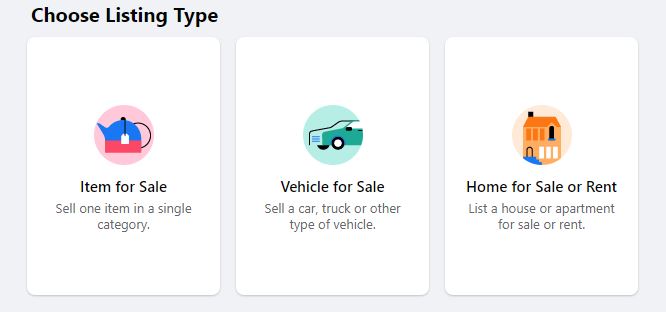 5. Fill out the details of your product and add photos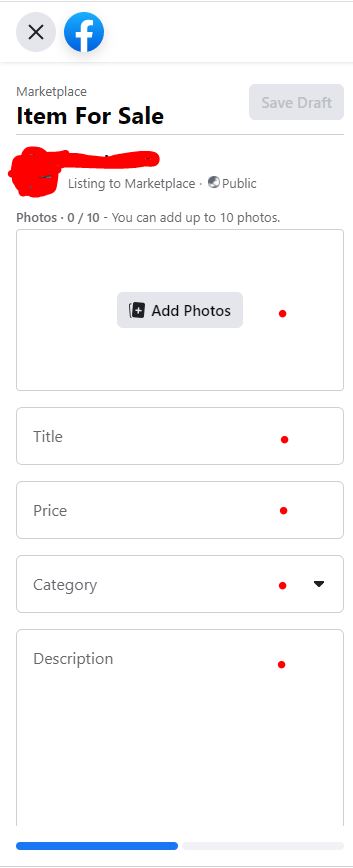 6. A market place will usually involve other Facebook for sale pages if you are members of them.
This is one of the fastest and best free ways to advertise a product or service. Some of these pages have thousands of members on, so everyone you post your advert on is more potentially thousands of more eyes looking at your sale.
7. Click on the publish button, and you have now completed your Facebook listing.
Everything is possible to sell on Facebook. About 7 months ago I made a huge decision and listed my house on Facebook. It was a 5 bedroom villa built-in 1905. Beautiful and huge to say the least. I was getting Facebook messages for viewing times 40 minutes after I posted the listing. and had my first offer within the first week. I had it sold two weeks later.
This was a huge turning point in my life and I had also saved thousands in real estate fees by selling it privately. In my opinion, you cannot beat free advertising on Facebook. If you are going to list your item on Facebook you will have more luck if you follow a few guidelines.
Photos – Make sure your photos include one that shows the whole item, not just close-ups of little pieces of it. and make sure to include photos of anything important. eg, special features
Price – Make sure you have a look for similar types of products or services that you are trying to sell and get a good idea of what the value is new and secondhand.
Description – The description can have a huge impact on the reader. Nail all the features. Talk your product or service up and make everyone want it.
Measurements – If you are selling something that people may need to know the measurements for, definitely include this. If you don't, you can quickly find yourself answering loads of messages asking for dimensions. Tell all upfront.
Make it clear – Is your price is firm or open to offers/swaps. This straight away gets rid of tire kickers, and people know your situation.
FIFS – ( First In First Served ). No holds, Cash only on pickup, etc
A huge tip – if you are just trying to make money online from little bits and pieces that are not really worth anything individually, Sell these as bulk collections with loads of things.
Remember people love a bargain, sell a box of assorted items for $5 or $10. rather than selling individually, Allot of the time these items will not sell individually, But putting them in a bundle, as a bulk buy, for a steel price. It will sell.
Finding Products To Sell
When I first started selling new and used products online, there was a lot of trial and error, to find a good system that worked, and that did not cost me a fortune.
I advertised In the newspaper " Free Stuff Wanted " Household item, Music gear, garden, and garage junk, etc, FREE PICKUP. I was astounded at how many phone calls I got from that one advert. The add cost me $18, and I scored an old Piano organ which I sold straight away for $40 and was in profit, I made over $300 from that one ad.
This was a while ago, and now I am a full-time Affiliate Marketer. I and thousands of other affiliate marketers have access to millions of products from all around the world and we can sell anything, anywhere at any time, and you can do the same.
Affiliate Marketing – Endless Products
If you are like me and love wheeling and dealing, affiliate marketing will be right up your alley. There are endless possibilities at your doorstep when it comes to finding opportunities and the more we build our online presence the more we are rewarded. Affiliate marketing is exactly the same as selling stuff anywhere physically, except we do it online and do not need to touch any products in person.
===>  Learn More About Affiliate Marketing Here  <===
Final advice
If you are starting small and just want to make a few bucks here and there then you are definitely best to sell on Facebook or your area. If the items you have a going to fetch a good price, then you may be best to advertise on an auction site like eBay, Trademe ( NZ )
If you would like to start building an online business affiliate marketing, Wealthy Affiliate is a FREE to start, affiliate marketing course that gives you everything you need to go from beginner to advanced affiliate marketer.
Upon sign up, you will get a FREE WEBSITE, Free website security, and protection. Step by step video training on setting up your affiliate marketing business… NO RISK and No CREDIT CARD NEEDED. Click Here to find out more.
Good luck on your selling ventures and if you want to step things up a notch, Take action and start your journey towards financial freedom and flexibility by CLICKING HERE or the banner below.
Just like always, Any comments or questions please leave below 🙂