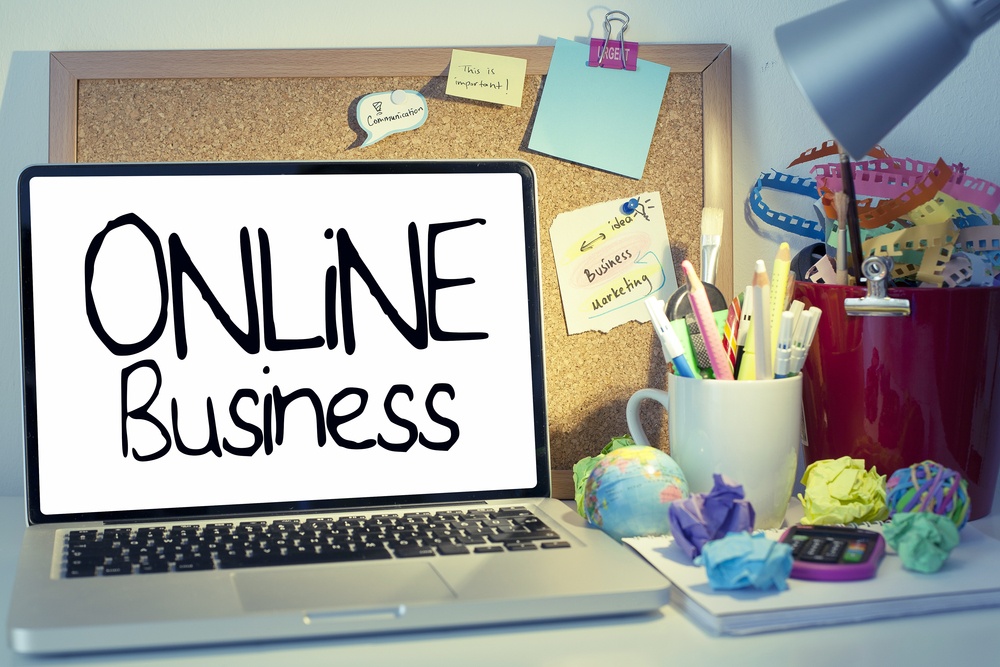 If you are working online already, you will know the importance of using online business tools to help our businesses run and collect data. Online business tools are a crucial part of running any business. Having the right ones and knowing how to use them correctly can be the difference between life and death for your business.
I myself never really knew the importance of online business tools until I started studying at the Wealthy Affiliate University, I was introduced to some Plugins and business tools I never knew existed, and from then on I understood the importance of using online business tools
JAAXY - Keyword Research Tool(s)
Jaaxy is the ultimate keyword research tool which tells us crucial information about what our target market is looking up and/or searching for in Google.
Things like…
What people are searching for 
How much competition there is for that keyword
List builder for you to manage lists of keywords and phrases
what your chances are for ranking on googles pages with a blog or page
Site Rank tracks your blogs and tells us where they are situated on Google pages
Jaaxy shows us related keyword and brainstorm function comes up with other relevant ideas
Affiliate program search – find out which stores have affiliate programs to join based off your chosen keyword or phrase
Jaaxy offers 30 free searches when you make a free account – Or read my full Jaaxy Review here
Webtalk is the newest in business social media platforms.
Webtalk is a social media platform that is much like Facebook only better…It pays you $ for being active and involved on the Webtalk platform.
Webtalk is not only for businesses and like-minded entrepreneurs to keep in contact, but great for everyday social people to share ideas, find help, and overall socialize with people who share the same or similar interests or hobbies as you.
You can categorize friends, family, and work/business colleagues, allowing you to prioritize who sees what of your profile page, as well as who sees which posts, blogs or photos you add.
Bitly.com is a world renown online business tool that shortens URL's. This is perfect when needing to make a URL look tidy, Google also loves this as it is often faster to process.
Turn this…https://www.wealthyaffiliate.com?a_aid=51966ed7
Into this…https://bit.ly/2CNSTrV
I must admit this URL is fairly short anyway but still looks allot nicer when shortened with Bitly. Some URLs are massive and there is no way you would want to put them on display as is. Bitly is free and very useful.
Use Bitly.com Here
Fiverr - Freelance Outsourcing
Fiverr – This is a freelance platform where you can go online, and hire people to do a product or service for you. Fiverr is brilliant for every reason and gigs can start from as little as $5 
Find services on fiverr for….
Graphics & Design
Digital Marketing
Writing & Translation
Video & Animation
Music & Audio
Programming & Tech
Business Advice
Lifestyle Choices & budgeting
Industries and engineering
Wealthy Affiliate - Affiliate Marketing Training University
Wealthy Affiliate is an online training university, that teaches people how to set up, start and run an affiliate marketing business.
The number one reason people fail at making a living online is simply that they give up way too soon, and the second reason is from insufficient training.
Wealthy Affiliate is perfect for anyone who wants to start working online, and also for those of you, who already have established online businesses.
Through the training, you will be taught everything from starting your website and adding pages/menus, right through to blogging and advertising with social media and PPC ( Pay Per Click ) advertising
Wealthy Affiliate also owns Jaaxy, ( keyword research tool )  you will be taught how to do keyword research and how to attract traffic to your website.
Plugins - Website Extensions
Every established website in the world uses plugins, extensions or add-ons to help their websites run
Plugins are tools that can be activated on your website, enabling you to do a number of things from…
 Security and website safety
Popups and slide-ins for collecting email leads
Image compressors for optimizing the size of image files
Auto posts/blog means you can publish pre written posts on set days and times.
Social media icons so that people can share your content
Traffic and SEO ( Search Engine Optimization ) plugins to help index and monitor traffic
Drag and drop plugins to convert WordPress to drag'n drop style platform
Table of contents widgets
Recent post widgets to display on certain pages
There are thousands of add-ons that you can get for your website, just keep in mind websites don't like too many plugins running as this can slow the speed of your website down. ( Maybe keep below 10 ) as a play safe, 
Business tools are important, and I cannot tell you the importance of getting to know your plugins well, and using them correctly.
The more we understand these tools, the more we can do with them. There are always tutorials with plugins and/or step by step instructions on how to install and use.
Its a bit like buying a plane, only to never fly it, just tow it around on the tarmac. What's the point of having it if not to use it to its full potential ( or close to it ) Sometimes the difference between a good email pop up and a bad one can sometimes be just a click of the mouse difference.
Take the time to understand the tools and they will work wonders for your online business.
Just like always – Any comments/questions please do leave below and I will be sure to read/respond.