Building A Website For Free
Building A Website For Free
Building a website for free is very possible but knowing where to go to get this, is what many people don't know. There are now countless places to go online to build a website, but there is only one place I can think of that offers you a website absolutely Free…Not just the free website. Free website hosting, and free website security. 
This place is called SITERUBIX.com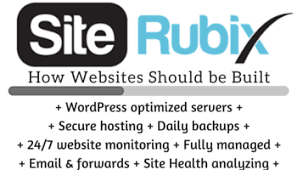 SiteRubix is the simplest and fastest way to set up a website, this can be done in 5 simple steps, and can take as little as 30 seconds to complete
The SiteRubix platform not only gives you the ability to create your own website in a matter of seconds for free. In my experience, SiteRubix also offers you more features for free than any other website platform online.
SiteRubix Freebies
FREE websites
FREE website templates
FREE Website hosting
FREE website security 
FREE Professional email address
FREE site health analysis
This is the ultimate website platform for anyone looking to start a website or grow their existing website or online business. SiteRubix also has a domain transfer feature enabling you to swap a domain you already own into SiteRubix. You can then get free hosting and free website security.
How To Build A Website For Free
Building A Website For Free

1 – Go To SiteRubix.com
2 – Choose your domain name
3 -Select Free Domain, Retype your chosen domain name, and then choose the title for your website.
4 – Choose the website theme you want
5 – Click use/publish
CONGRATULATIONS YOU HAVE MADE YOUR WEBSITE 
Knowing the best place to go to build a website can be difficult and if you are like me, then you will not want to be stuffing around with coding and technical stuff, you just want a website set up with no fuss…so how can I build a website with ease?
There are two main types of website building platforms, these are WordPress and drag-drop platforms. Drag and drop websites are simple and easy to use but can limit customizing abilities.
Drag and drop website builders are an excellent way to go, but you will most probably have to pay more for hosting and website security.
WordPress websites are fully customizable and options are endless. SiteRubix websites are all built with WordPress, and with SiteRubix you also get free step-by-step videos on how to change things around. add pages and contact forms.
How To Build A SiteRubix Website
2, Choose your Domain Name ( Eg, www.mywebsitename.siterubix.com) This will end up looking like www.choosingmydomainname.siterubix.com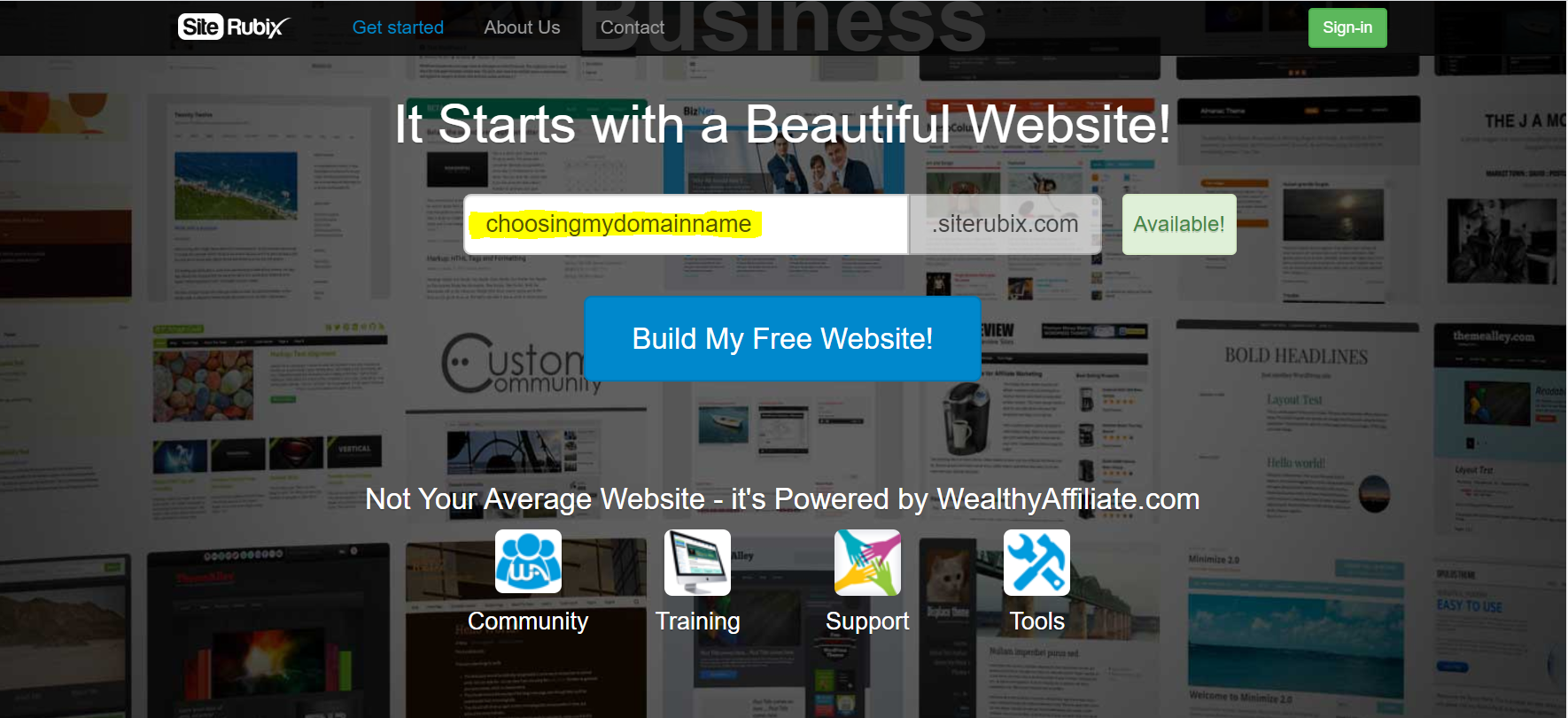 3,  Select Free Domain, Retype your chosen domain name and then choose the title for your website.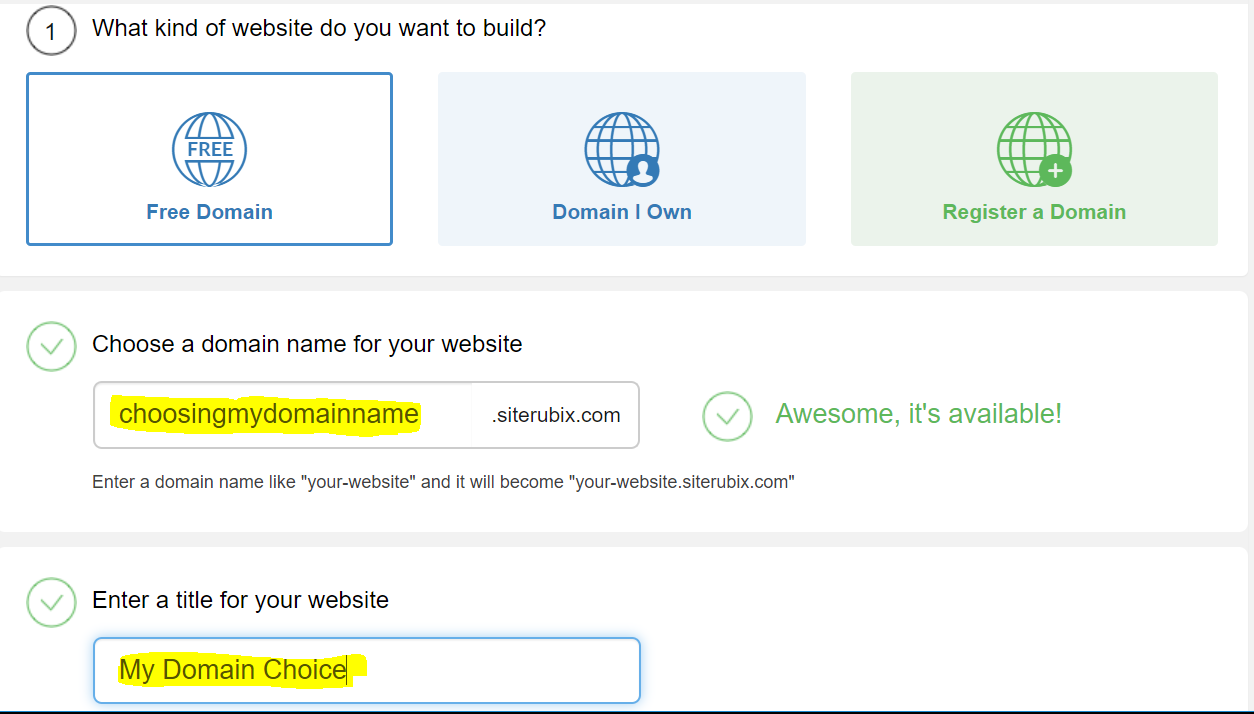 4, Choose the website theme you want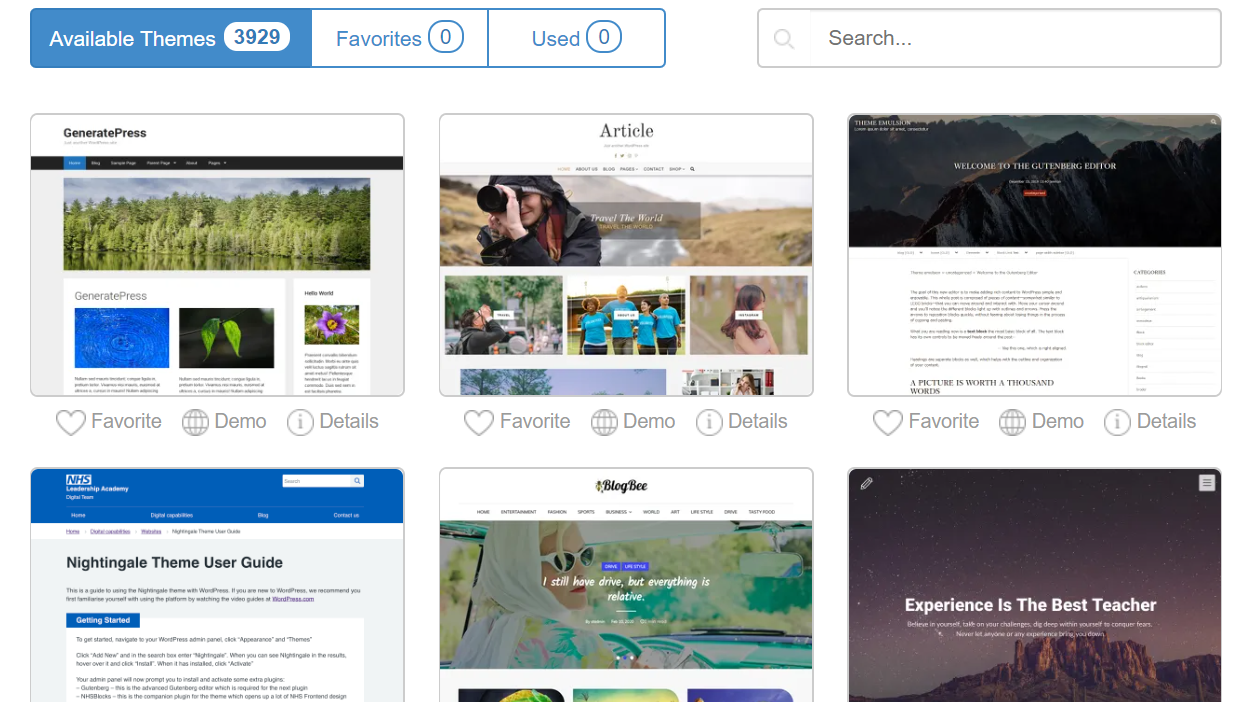 5, Click use/publish
 ===> Congratulations You have just made your first website <===
It really is as simple as that with the Siterubix website builder, and being free you have absolutely nothing to lose.
Why SiteRubix
I have used a good selection of website building platforms over the years and I can honestly say that when it comes to value for money, SiteRubix takes first place. I mean to start with its free…They ask for NOTHING and this lets anyone get a website up and running for free and there is No Risk.
SiteRubix is co-owned by two people, Kyle and Carson, the owners of one of the biggest online affiliate marketing training companies in the world. Wealthy Affiliate.
Wealthy Affiliate is one of the only places you can go online to get free websites and training to become a full-time online affiliate marketer.
Through Wealthy Affiliate, you will get to build your free website ( through SiteRubix ) and then start your free training on how to affiliate market. There training is unbeatable and you can view my full Wealthy Affiliate review here.
So regardless of what kind of website you are after, a business, personal or social, it doesn't matter, SiteRubix is still the best option for building websites with no fuss and no cost.
Overview
I remember when I first started dabbling in the online world of domain names and building websites, It was all so intriguingly fascinating.
I love drag and drop style website platforms like Weebly.com, but when it comes to setting up a website for free and having all the training to follow through and be a complete full-time affiliate marketer, Wealthy Affiliate and SiteRubix are no doubt the best all-around online website building and affiliate marketing training platform.
Whether you just want to have a look and see what's involved in making a website, remember it is free so I urge you to take action and get into it. you have nothing to lose.
As always if you have any comments or questions please leave below and I will be sure to read and/or reply :