Affiliate Marketing Overview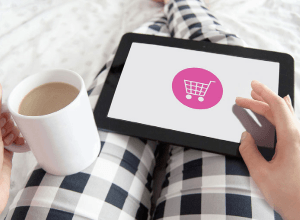 An easy explanation of an affiliate marketing overview can be summed up in as little as two steps…
Find Someone Else's Products Or Services To Sell.
Sell A Product Or Service And Take A Commission/Percentage For Each Product/Service For Doing So. ( Your Reward )
Now there is a bit more involved than just the two steps mentioned, but as an easy to understand explanation…This is exactly what we do. We find other peoples/companies products to sell online, and get paid for doing so.
Looking into the process of affiliate marketing a little more, I will go through the steps with a bit more detail so you can get a better understanding of how we do what we do online, what is involved in starting your own affiliate marketing business, and how you can start setting up your own passive online income streams.
Steps To Affiliate Marketing Online

I know the videos on YouTube make it sound so easy to set up and make thousands overnight while you sleep…this is all very well and true but not typical. Affiliate marketing takes practice, and I know that I made countless errors when I started my online journey.
Find Your Topic/Niche…
This is a simple part of the process but potentially one of the most important. No matter what topic you choose, you can make money from it, but it is important you are passionate about your niche and already having knowledge in that chosen field will be of high value later on.
Find Affiliate Programs To Join…
There are now thousands of affiliate marketing programs available for you to join, and now that you have chosen your niche or topic you can start hunting them out. There are places like Clickbank.com or Digistore24.com that contain thousand of affiliate products ready for you to start selling products to make money from. Wealthy Affiliate have a huge collection of affiliate programs here…( View Affiliate Programs )
Get Your Affiliate Links
Once you have been approved into one or more affiliate programs, you can now start promoting your affiliate links.
"Affiliate Links" are a given to people who have joined any affiliate program, an "Affiliate Link" will look something like this one…(https://siterubix.com/?a_aid=51966ed7) 
Your code or affiliate link is inbuilt with a tracking ID so when someone clicks on your link and then goes to the product or service page of what it is you are advertising, if they purchase something, this is how the supplier knows who to pay for their efforts.
Advertising Your Affiliate Links
Advertising your link so that it can be found and clicked on is something anyone can do and you can do this for free through free social media platforms like Facebook, Twitter, Instagram etc, You can advertise through writing blogs or reviews, YouTube videos or other video websites…anywhere online that can be used for displaying content has a potential to get sales through. Email marketing and running paid ads are great, but these take a little more time to get right.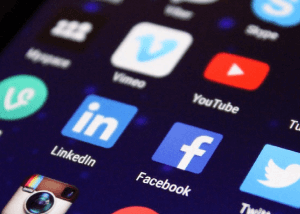 Although many social media platforms are great to advertise on, they have strict policies on how you can use your affiliate links, and where you will be sending people to.
Collecting Data
As you become more familiar with affiliate marketing you will learn tricks to help collect data from all sorts of people, but more importantly…targeted information that will grow your sales quickly, Collecting emails are great for sending retargeted information too, in these emails you could have affiliate links for your readers to click on and view.
As you get more familiar with Facebook and start running ads, or boosting posts, Facebook will collect basic demographic information like, gender, location, and age. This is exactly the information you need to fine tune your target market.
Where To get Your Training
On the home screen I have left 4 places to go for training. These are all scam free and have all made thousands of everyday people like you and me, break away from the prison like work system that I once used to work in.
I started my training at the Wealthy Affiliate university, I can strongly urge you to check them out. They offer a Free Starter Membership for you to have a look around and see what its all about, and there upgrade plan is only $49 a month, If you break that down. its $12.25 per week. This is one fast food meal…Perfect for anyone on a budget.